Welcome to a series about 'Playful Businesses' businesses.
This week we are learning about Super Sapiens.  I discovered Super Sapiens through  Lucy Wern from Hype Yourself, getting businesses to work together – exactly why Instagram is such an awesome space to discover new child-led businesses.  
Alexa talks about Super Sapiens and how it began and how you can use the game.
Tell me about you!
We are Alexa and Arhat Virdi. We are Oxford Uni academics and more importantly parents to Ava (4 years old)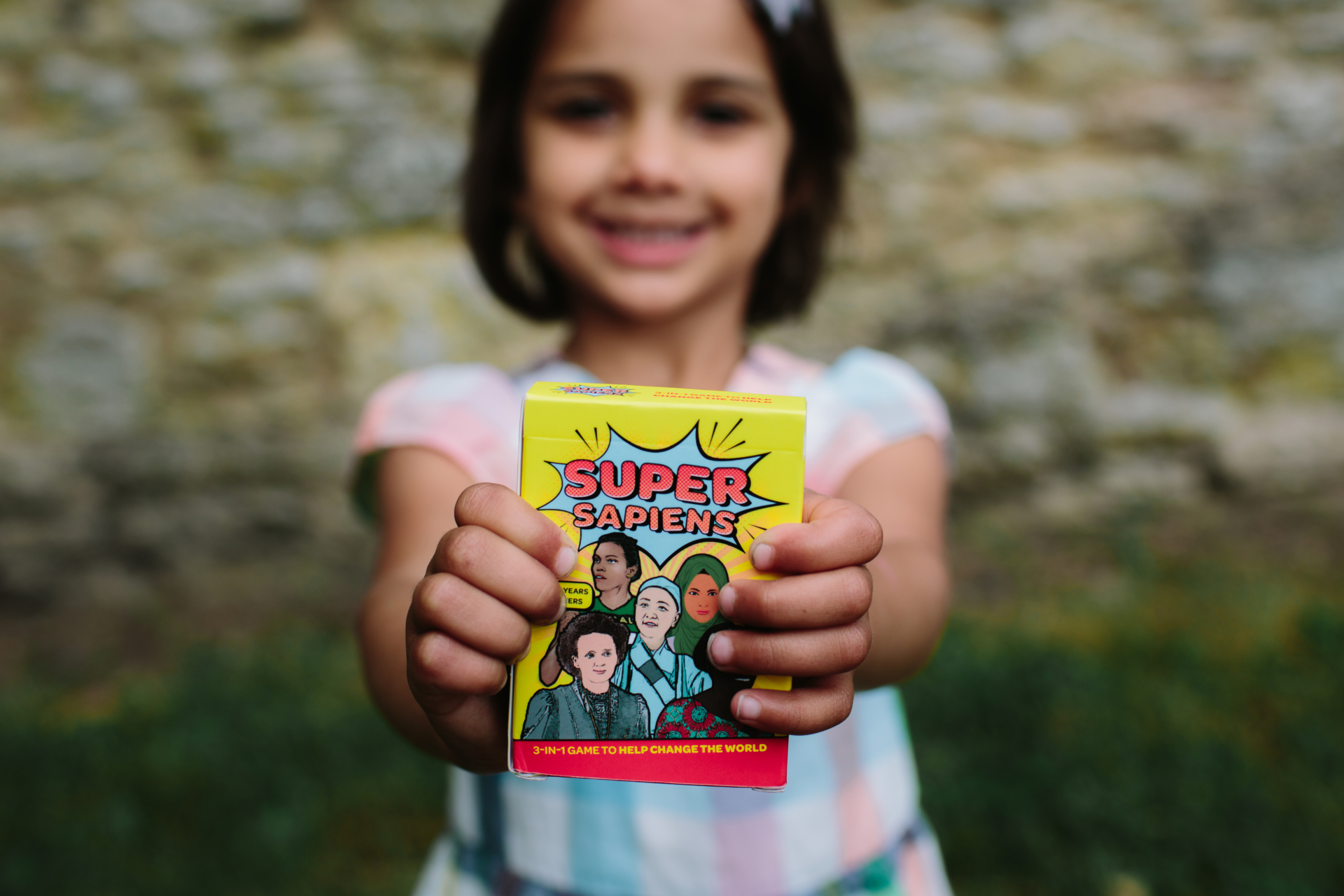 Tell me about your business?
Super Sapiens is a parent-started social enterprise creating inclusive and fun educational card games. We created our first card game after we had difficulty finding games that allowed our daughter Ava to see people who looked like her.
Move over one-dimensional, white-centred Princess games! Super Sapiens has a conscious supply chain that ensures high environmental and working conditions. Super Sapiens uses Black businesses and consultants wherever possible. The incredible artwork is by artist David Tshabalala.
The Conscious Kid has reviewed the game to help ensure it is inclusive and promotes positive racial identities. Super Sapiens donates games to schools and 75% of profits will be given to Black, Indigenous and People of Colour (BIPOC)-led organisations dedicated to making the world a more just and equitable place. Supporting BIPOC organisations provides a number of benefits including contributing monetary resources and compensation to groups financially marginalised by systemic racism (current and historic).
Why did you start your business?
We started our social enterprise as we were so fed up and worried about our daughter being bombarded with stereotypical female images in all her games. We made her a home made game that featured inspiring women and gave copies to our friends. Our friends loved it and suggested we turn it into a game. We then launched Super Sapiens on Kickstarter.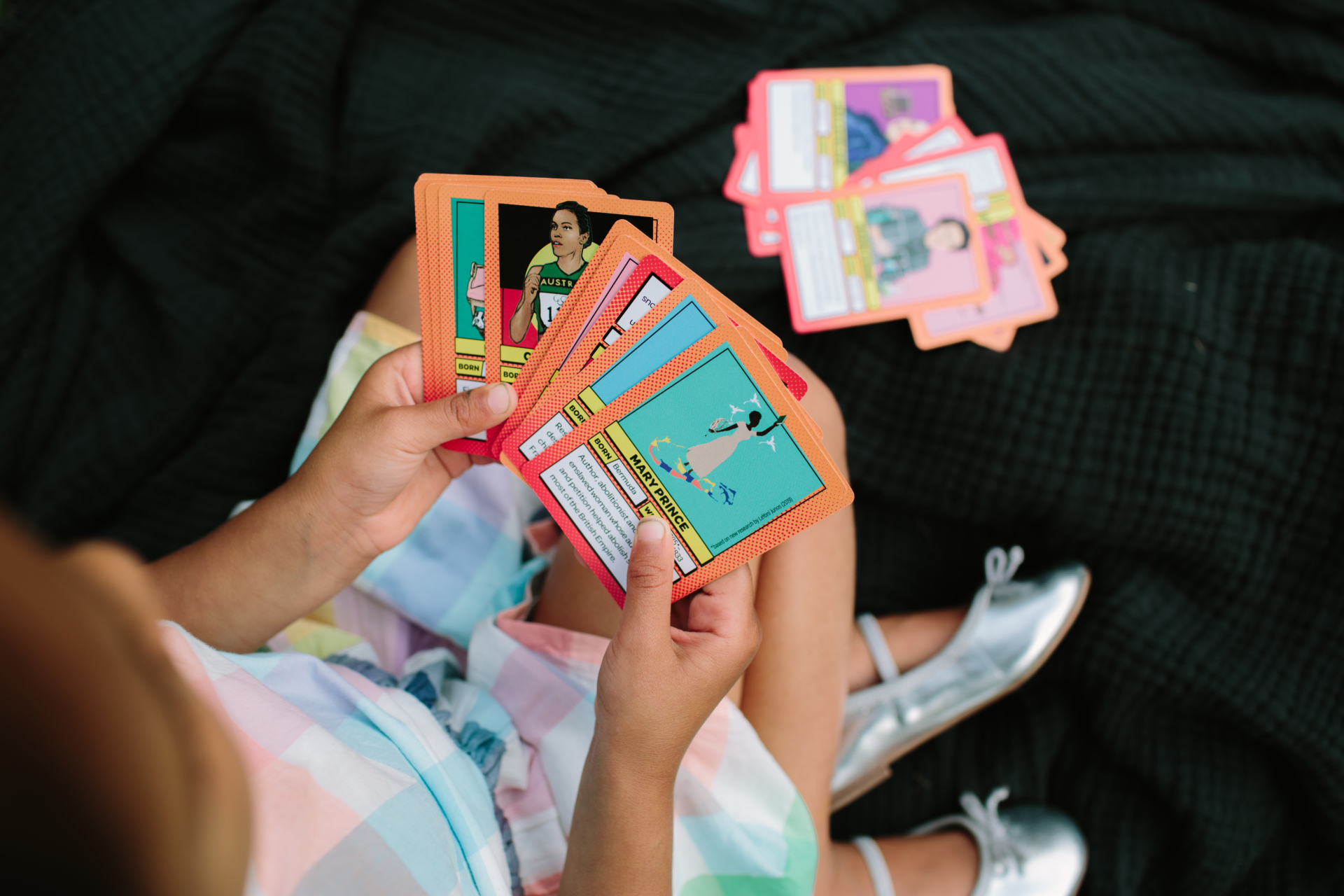 Play Tips for playing with Super Sapiens 
Super Sapiens is the perfect pocket-sized game that can be played 3 ways: Snap, Memory, and Super Guess?
The game is a great way to have fun with kids while supporting conversations on real-world issues. Super Sapiens encourages the next generation to help change our world through kindness, inclusion, antiracism, environmental justice, and informed social justice action!
Watch this video or try these games:
• The Super Sapiens: 4 matching sets of 12 illustrated cards with a short bio of the trend-bucking women of the world.
• Cultivate superpowers: A card on how to cultivate superpowers … through self-care and self-love.
• What makes a Super Sapien? A card encouraging kids to be good local and global community members.
• Map of the world: A map of the world card to show where in the world these inspiring women are from.
• Personalisation: A pair of DIY cards for each child to draw a self-portrait or draw someone they love!
• Instruction cards: Full instructions on how to play Snap, Memory, and Super Guess?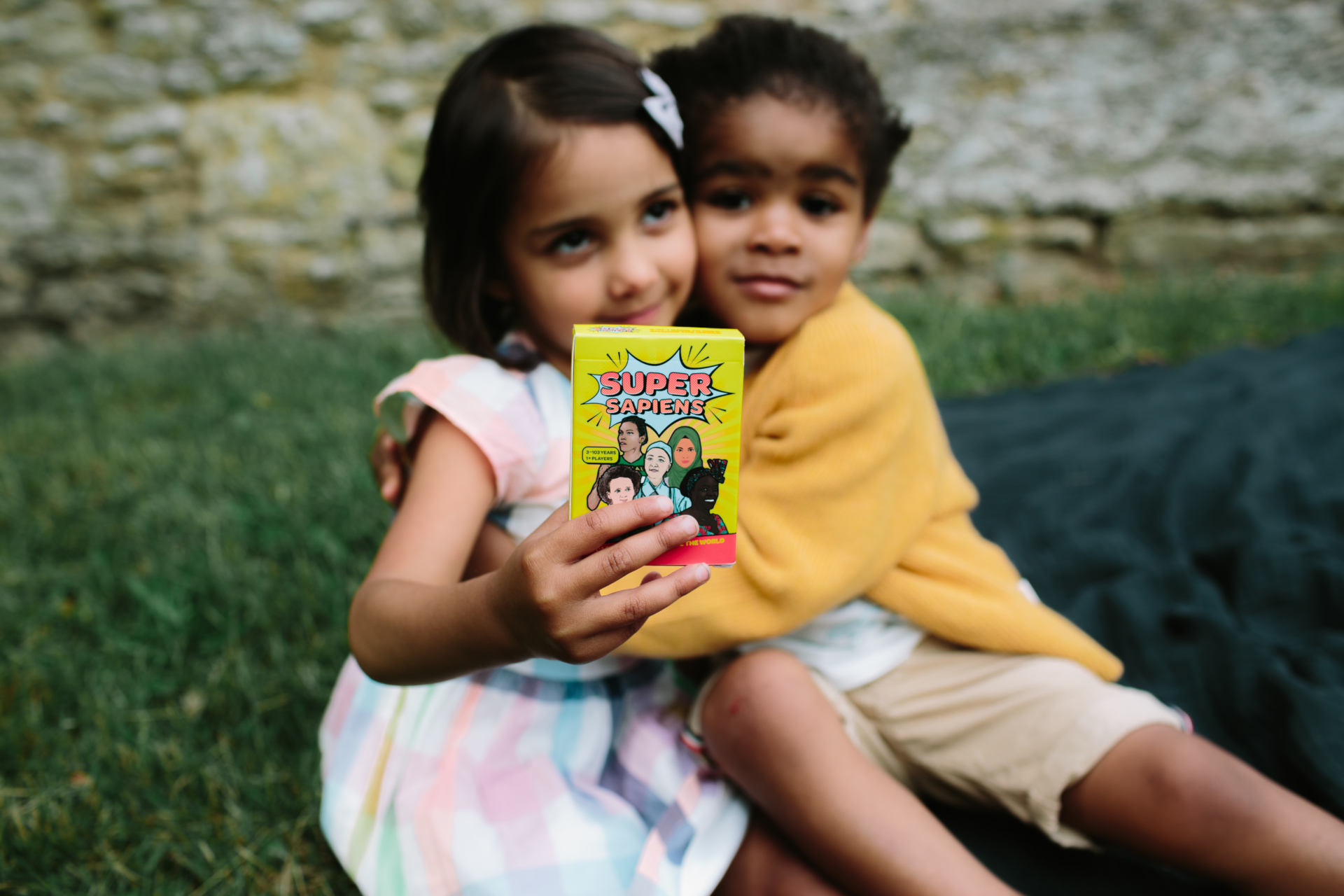 Is there anything else you would love people to know?
Check out our free resources (colouring-in sheets, posters, education sheets, free print and play versions for crafting): Super Sapiens helps all kids:
⭐️ Be inspired to work hard towards their own success (the Super Sapiens include Mary Prince, Marie Curie and Fatima al-Fihri).
⭐️ Be encouraged to self-care, practice mindfulness, and to always ask for help.
⭐️ Be empowered to work for social justice, to dismantle oppressive systems, and to stand up for themselves.
You can find Super Sapaiens at the following places:
Amazing music was made in the 90s then, do you have a band or song you particularly like from then?
We LOVE Radiohead!
Do you have a Playful Business? If so get in touch, I would love to hear from you. You could be featured on our Get Inspired Page and across social media! Just drop me an email, thank you, Michelle