Welcome to a new series about 'Playful Businesses'. Since starting Print Play Learn I have come across some amazing businesses making playful, joyful items to support children.
I have been following Jo on the Little Writing Company for a while now on Instagram. I was going to purchase one of her lovely books but before I did I won a competition so received one of the personalised Travel Journals. It's fantastic and perfect for little writers to take on holiday. Anyway I'll let Jo tell you more about her and her business.
Tell me about you!
I'm Jo, I trained as a secondary English and Drama teacher then specialised in teaching English to KS3 and KS2. I've worked in a range of schools over the last 12 years in both the state and independent sector. I have two children and it was whilst I was on maternity leave with my second child I started to create and sell activity books for children. I live in London but dream of living in the countryside.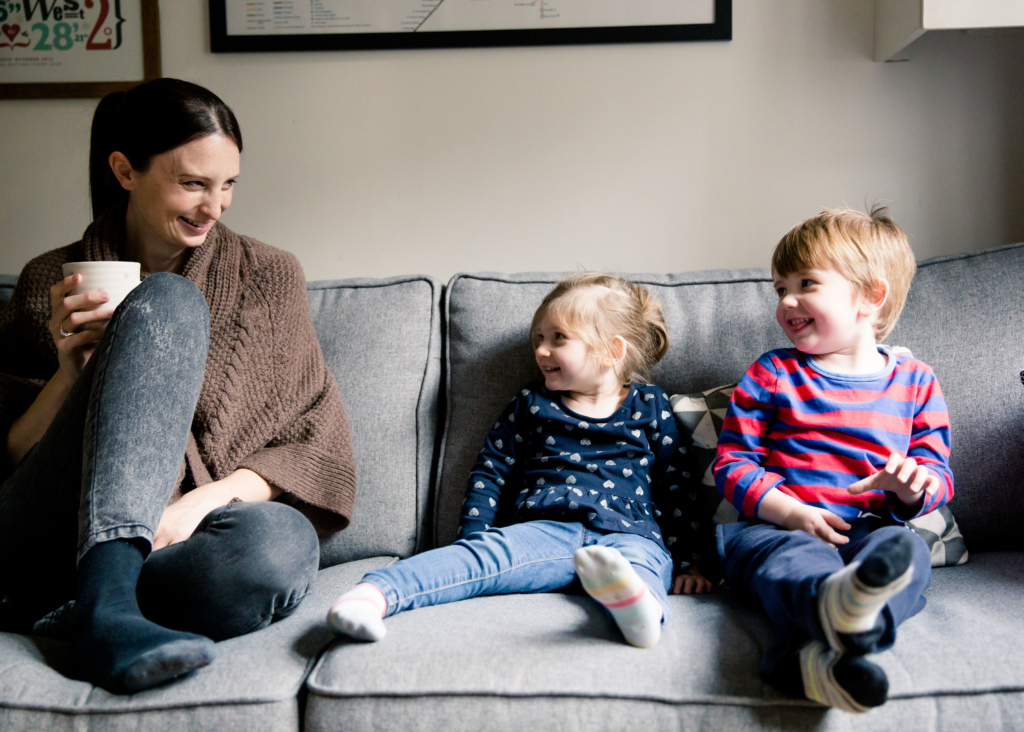 Tell me about your business?
I started Little Writing Company part time about 18 months ago but full time from September 2019. I work with a group of freelance teachers and designers to create beautiful activity books to help improve children's literacy (specifically writing) at home or whilst travelling.
All the products are designed to be fun, easy to navigate, dip in and out of and to be completed independently. All our activity books use ethically sourced paper and are fully recyclable.
Why did you start your business and how?
I started to create my own literacy workbooks for the children I used to teach because I never liked the generic plastic workbooks you can get in shops. The business then naturally grew as more parents placed orders through word of mouth.
After great feedback from parents, I decided to take the business 'online' and then added more workbooks, notepads and stationary to the collection. All our products have been designed and made with a lot of time and care with the sole purpose of helping children fall in love with writing.<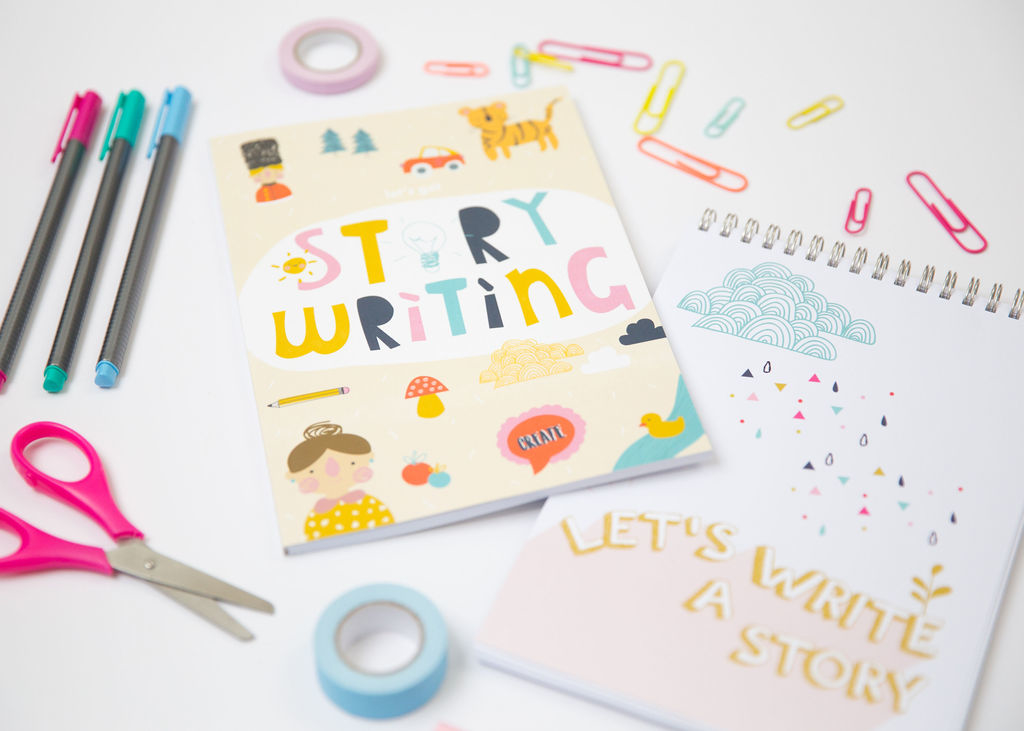 Play Tip
"Recycling – the fun we have had with cereal boxes is amazing.
We've created theatres, puppet shows and all
sorts of super hero space ships with a Weetabix box!"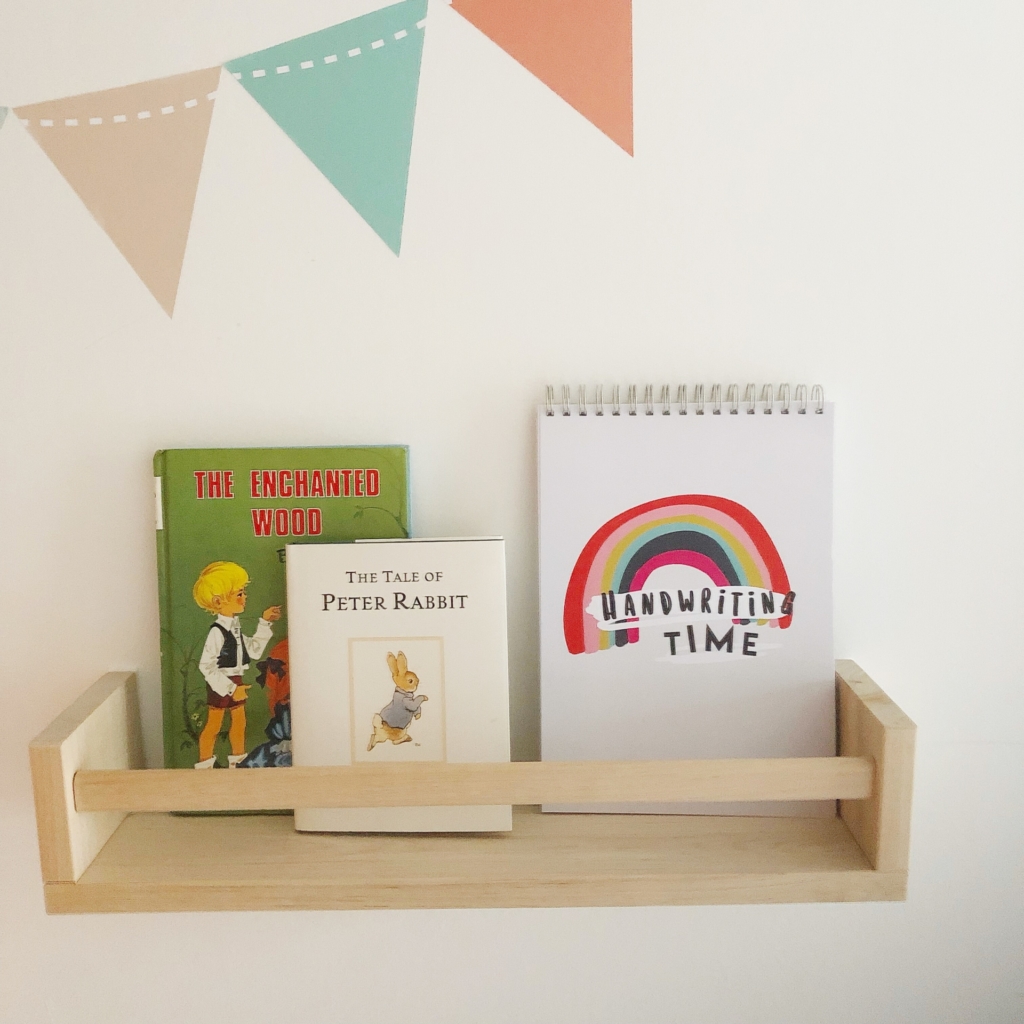 Remember:
Don't worry if your child doesn't write loads or sentences aren't perfectly formed. The best start to improving literacy is encouraging imagination – often I ask my son to tell me stories first and we write later.
You can find Little Writing Company at the following places:
I love bands from the 90s! Amazing music was made then, so I thought I would share a band or song they liked from the 90s!
Backstreet Boys – Everybody! In fact any song by the Backstreet Boys (I'm still a loud and proud fan!)
Do you have a Playful Business? If so get in touch, I would love to hear from you. You could be feature on our Get Inspired Page and across social media! Just drop me an email, thank Michelle