I created this ocean play dough scene using one of the invitations to play from my Play Dough Play Pack.
First I used the coloured play dough recipe to create a light blue play dough.
What you need:
1 cup of flour

1/2 cup of salt

1 cup of water

2 tbsp of oil

2 tps of creme of tartar

Saucepan

Large spatular

Colour – food colouring or icing paste colour or Brusho
What to do:
Pop the dry ingredients + oil into a saucepan

Add the colour of your choice to the water

Pour into the saucepan and then heat

Once the ingredients start to join together and go sticky keep mixing until it forms a big ball

Leave it to cool then knead for about 5 minutes

It's now ready to play!

If you would like is more shiny add some glycerin
Next I decided on adding some underwater creatures as my son has been interested in them as we had recently used the Wee Gallery Underwater book. Alongside the creatures I popped in a couple of shells, glass pebbles and a little glitter.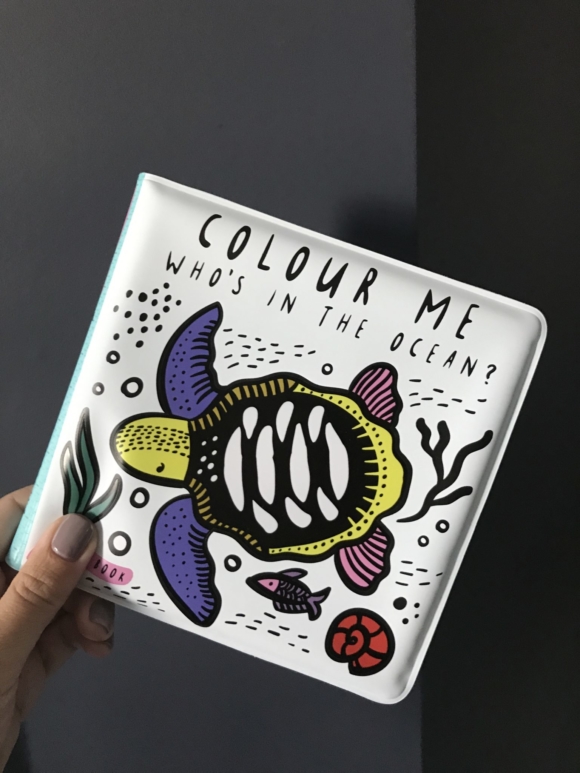 I didn't add any play dough tools to start with. Rex chose to add his scissors to chop some of the play dough, he tried using them like tweezers to pull the creatures out of the dough. We also found a large shell which he wanted to incorporate into his play. It's great to watch him manipulate the play dough. I had previously used the glass beads and shells in the Pirate invitation to play and he spotted the numbers which were written! Yay, this made me happy that he noticed without any prompting.
To extend this activity and use in school here are few ideas:
Using a tuff spot lay out into different sections; using sand, sand play dough and just coloured play dough. This way children can explore the different creatures
Add labels for the different creatures – can children match or identify there names
Developing fine motor skills – having little pots to collect the shells, animals etc with hooks, nets or plastic tweezers
Use a range of water or beach themed stories or non-fiction text to support exploration
Create a rock pool scene and use a water area alongside the sand
Using a salt dough recipe children could create their own shells or make moulds of the sea creatures
What kind of things would you add to your ocean scene? I would love to see so share #harrietandviolet on Instagram or Twitter.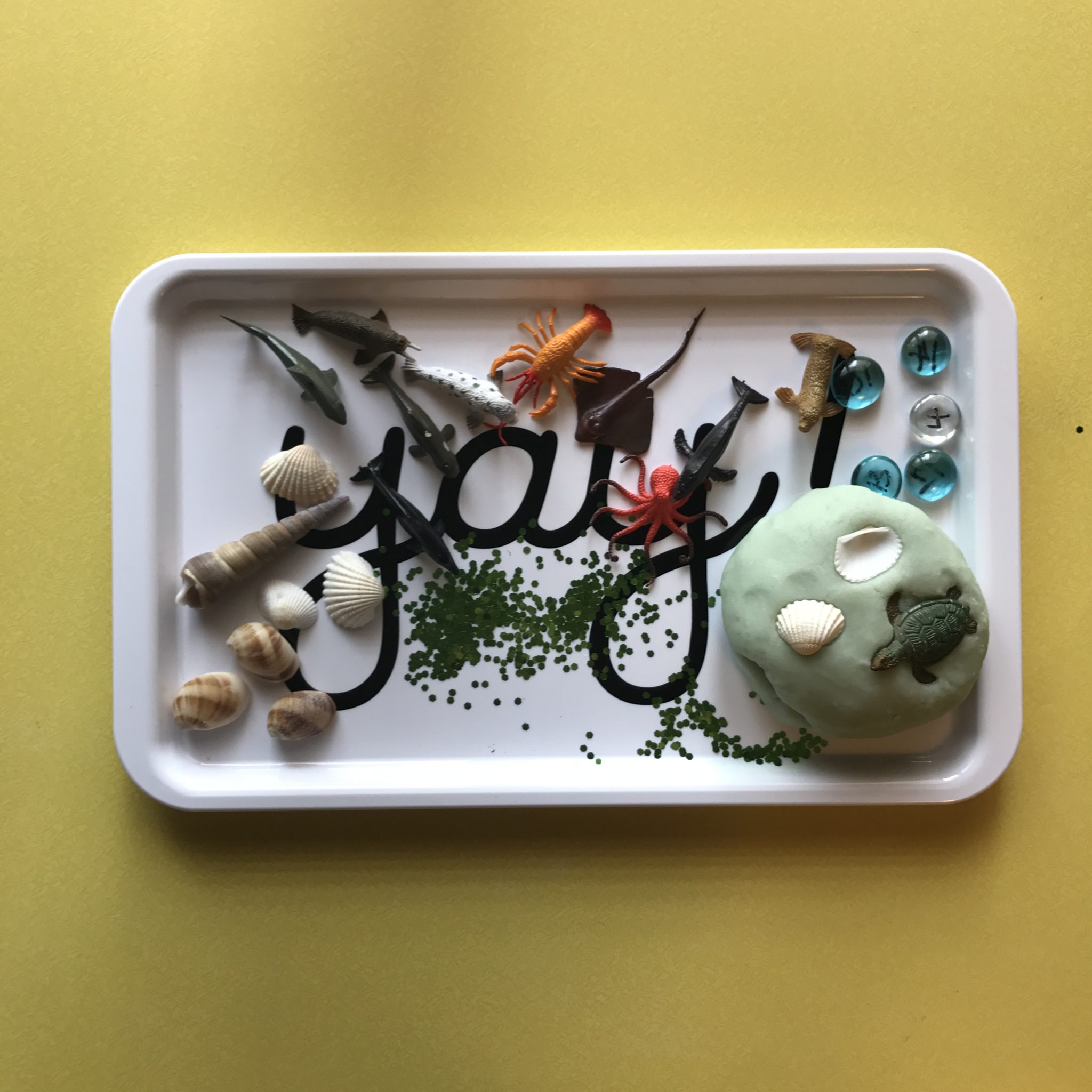 Happy Playing