Since starting Print Play Learn I have come across some amazing businesses. Sonshine is a magazine all about Raising Boys for an Equal World. When Kirstie agreed to be a playful business I was so pleased to hear more about the story behind Sonshine and how it started. 
Tell me about you:
I'm Kirstie, and I'm a writer and editor, as well as an educator. I trained in Fine art and art history, but I've had quite a chequered work history. I've worked in environmental education, run play programmes, and even worked on a fairground. And I was lucky enough to spend ten years writing and commissioning fun things for the Tate website. I live in East London where I can get out onto the marshes and into the centre of town super easily, so I can indulge my twin passions for hanging out in nature and hanging out in museums.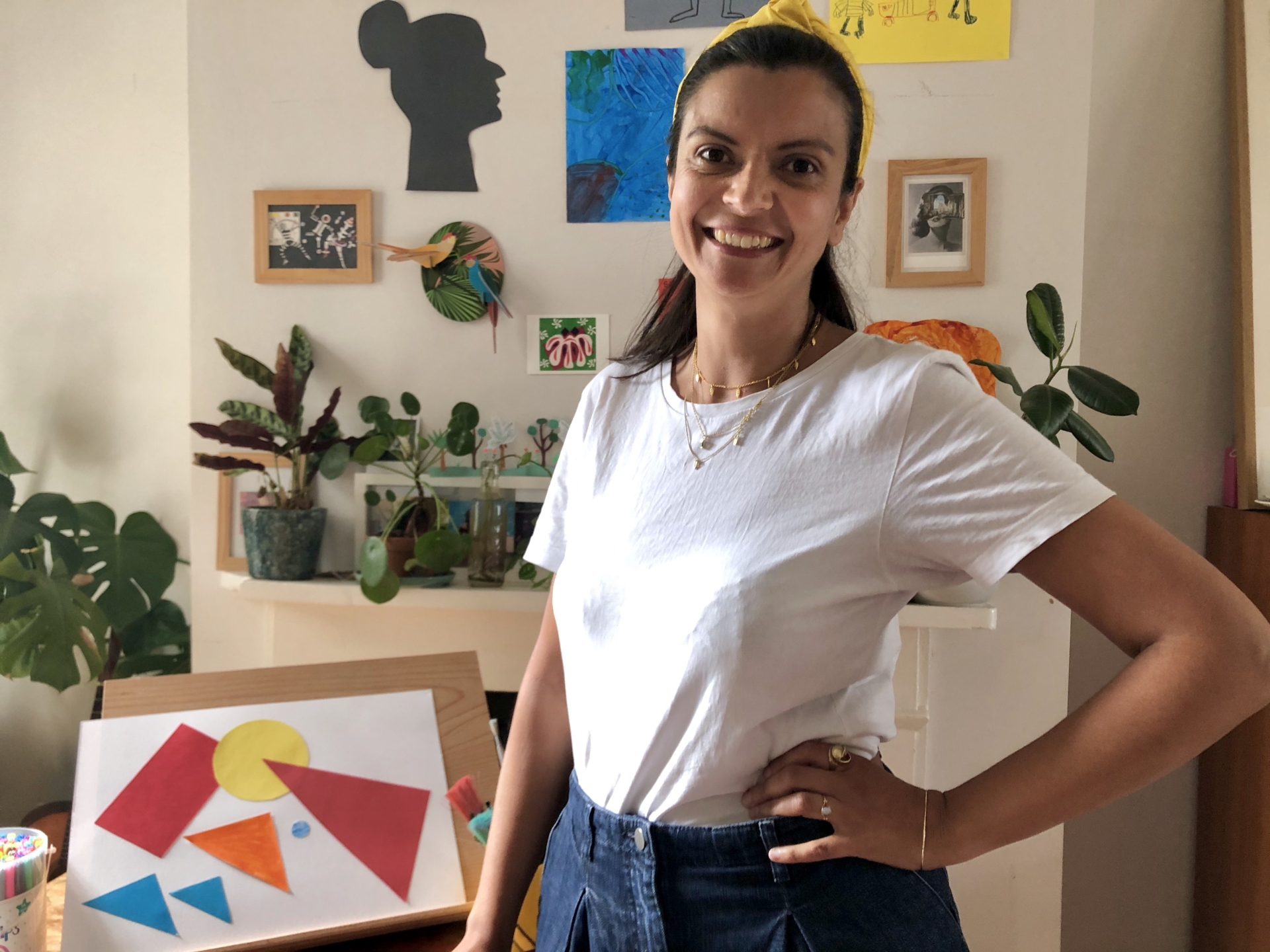 Tell me about your business?
I run Sonshine Magazine – a quarterly parenting mag about raising boys for a more equal world. I make 4 issues a year, each with a different theme, from Kids' Fashion to Books & Reading to Screen Time and all the other things you'd expect a parenting mag to cover, including crafty ideas, recipes and shopping guides. I commission writers to write all the articles – often I take pitches from contributors, or I ask someone to write a specific article. I often write one article myself as I tend to have an idea I just want to get out of my head! I also do all the craft and play ideas for the mag. I love sharing my passion for making things! Over the Lockdown earlier in 2020 I started posting more of our craft, play and playful learning ideas on social media to help with us all suddenly having to 'homeschool'. While that time was intense, exhausting and relentless, I enjoyed having a focus for my days as well as the children's.
Why did you start your business?
When I had my first child, my daughter, I found there were lots of great resources to help parents raise daughters for equality, but once I had a son, I couldn't find anything for parents of boys to do the same. So I set one up. I wanted it to be fun and enjoyable to read, while giving parents some thought-provoking articles about raising boys (though it applies to raising all children!). I always make sure there's no judgement in the mag, and we have a hefty dose of humour. I don't think people want to always read gloomy things, so Sonshine looks at how we can all change the world for the better. I'd worked on a lot of magazine-style content for Tate, so it was a natural progression for me to start publishing the mag online. Once it began to grow, lots of people began to ask if I could produce a downloadable or printed version. I love a new challenge, so I was keen! I think the market has changed a lot over the last three years.
Back in 2017 it was all about free online content, and people were predicting the death of the printed magazine. But now it feels really different. I've seen 'reading a magazine' listed in lots of self -care tips this year. I think we all want to spend less time on our phones and screens, and so reading a paper magazine seems to be coming back. We've just made our first printed issue this year, and I love a new challenge so I'm super excited.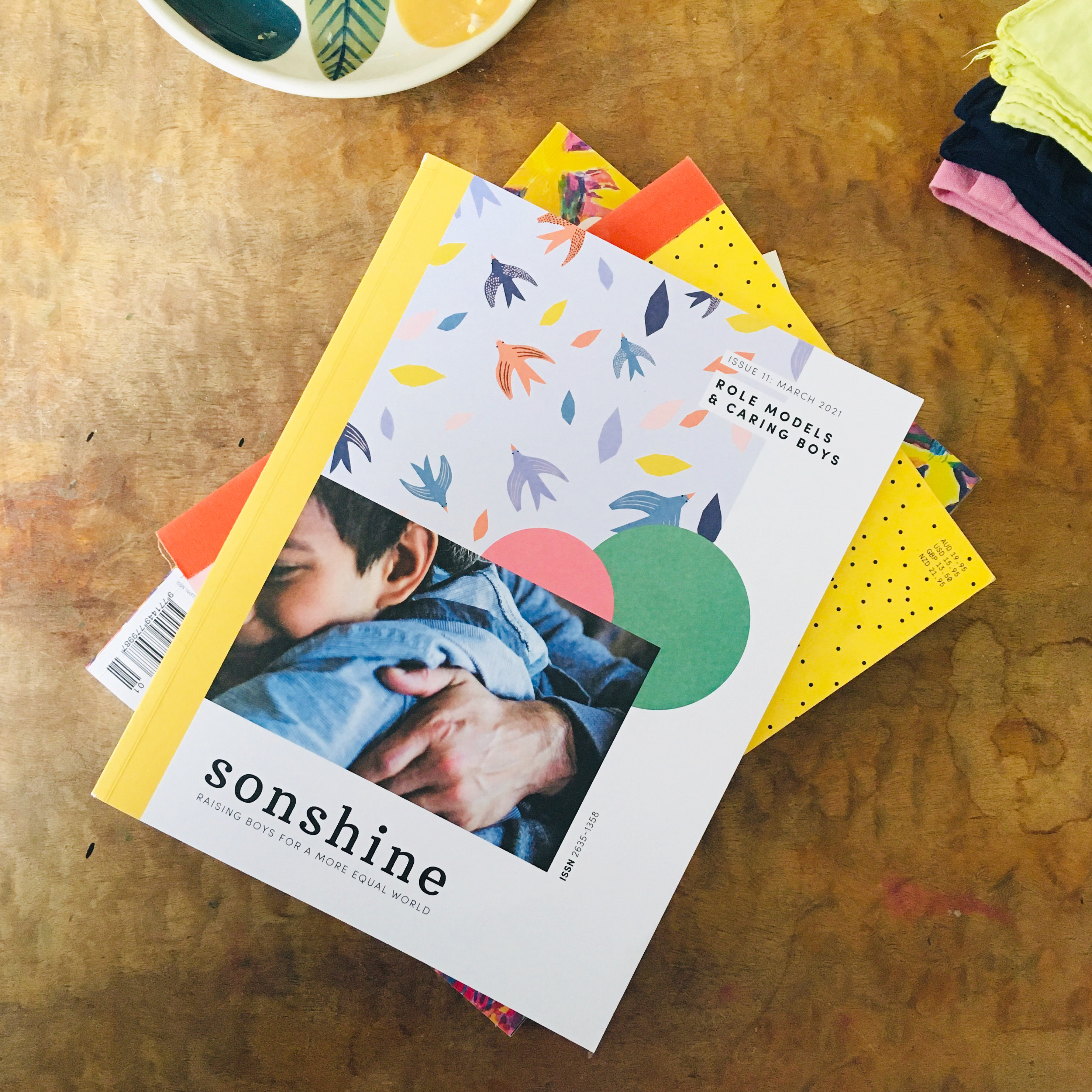 Play Tip
"Get down on the floor. Joining in with your child at their height can really change your perspective, and it changes the power dynamics. It taps me back into being a child too, and I find it easier to play like that."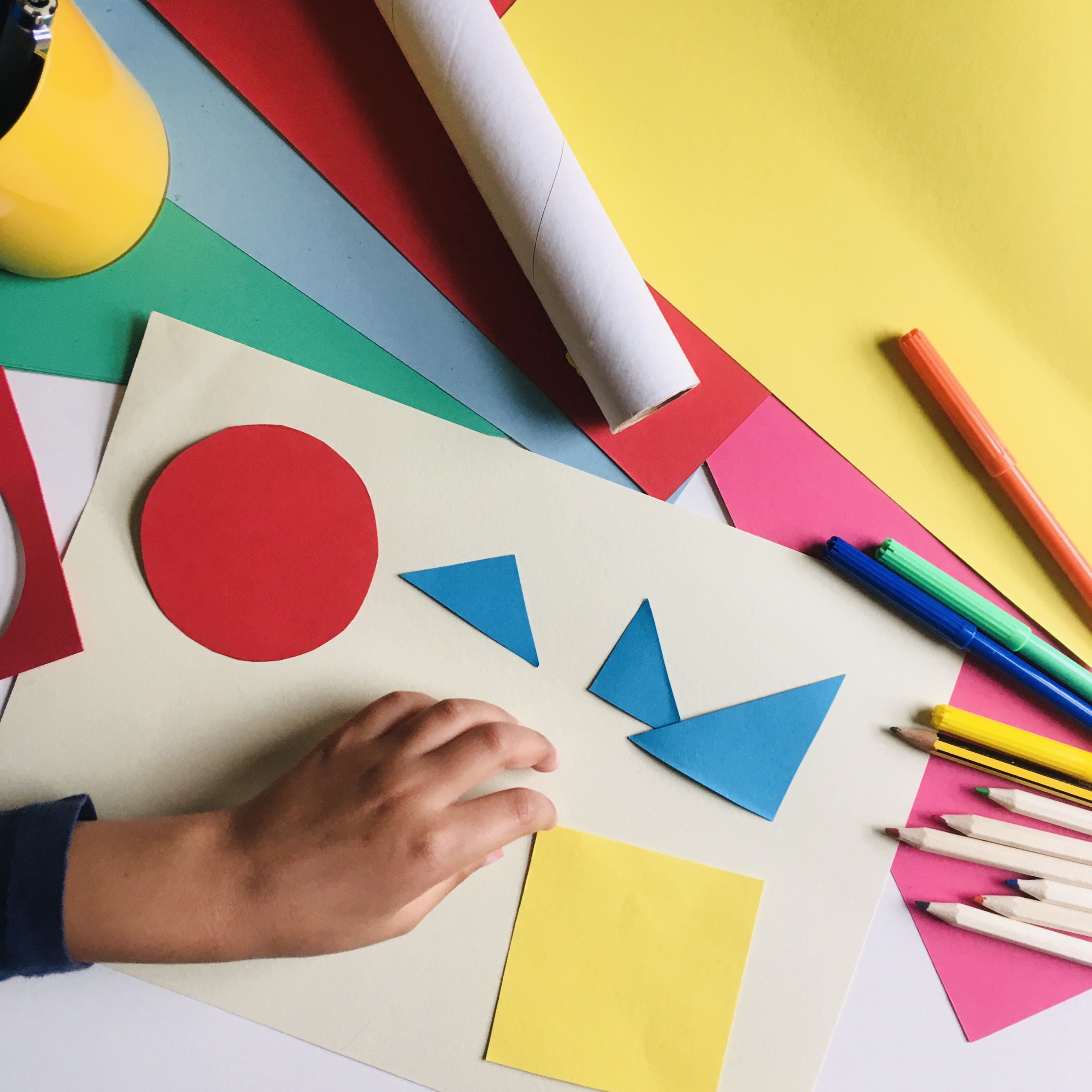 Is there anything else you would love people to know?
We can't change the world for the girls if we don't change it for the boys too.
You can find Sonshine at the following places:
I love bands from the 90s! Amazing music was made then, so I thought I would share a band or song they liked from the 90s!
Ooh. Tough one! There are a few songs that really transport me back to the 90s! How about Pearl Jam's Even Flow? Or maybe Pulp's Lipgloss. I really remember going to all the record shops in Reading to find Oasis's Supersonic the first weekend it came out. I got it on 12″ vinyl and played it on my massive record player over and over. Great days.
Do you have a Playful Business? If so get in touch, I would love to hear from you. Just drop me an email, thank you, Michelle
If you love it PIN IT!