Welcome to a series about 'Playful Businesses' businesses which can give play ideas and activities to do with children.
Since starting Print Play Learn I have come across some amazing businesses making playful, joyful items to support children.
Busy Bots is a brilliant business which again, I have bought from in the past. I was taking my children away and wanted some quick play activities so purchased one of the packs. I love them as they're super easy to pop into a bag and take away as well as being educational. 
Tell me about you!
My Busy Bots was founded by Leanne and Candice, both busy mums and wives, juggling everyday life and businesses all while running after two little rascals each (thank goodness for busy bags hey!). Leanne is a maths teacher and has been for over 13 years now. Leanne loves snuggling on the couch watching a good show with her husband! She is very involved in her community, church and is busy renovating their new home (she is very hands on). Leanne loves spending time with her family (and new puppy Zulu) and can often be found at a National Trust.
Candice has worked in the advertising industry for over 14 years – as an Art Director and Designer. Candice likes to keep busy and enjoys playing tennis, being outdoors with her family, being crafty and making things around her as colourful as possible. We are both from Durban, South Africa originally but both have now happily settled in Surrey. We met here, and did not know each other in SA!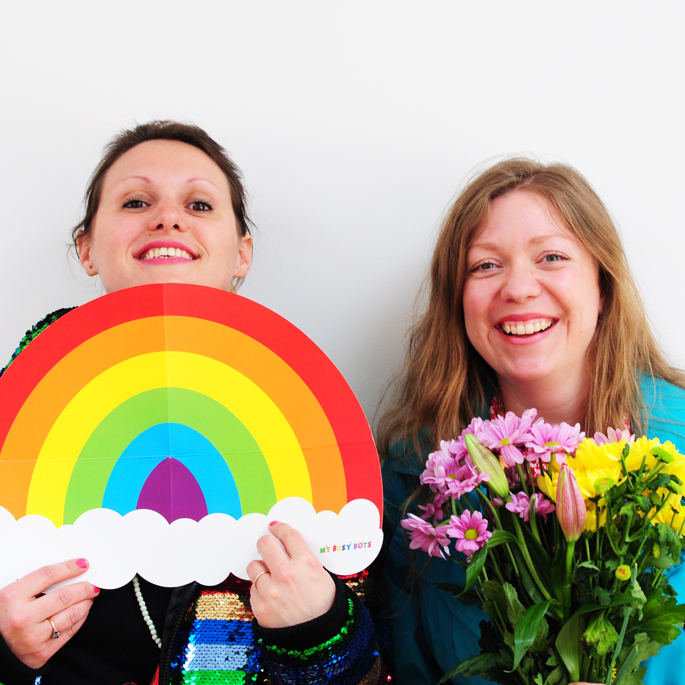 Tell me about your business?
We design educational busy bags for children. It all started when Leanne decided to make some activities to help her three year old son, who was struggling with his fine motor skills. He became utterly captivated by the activities, which used everyday items – things that were not typical toys. Candice saw them, loved them and convinced Leanne to team up with her to launch the business… And here we are! (Candice is ridiculously persuasive!)
Our busy bags are fun, educational activities that will encourage learning through play – oh yeah, play, this is how children learn! They are an excellent resource for all parents and can be used either at home or on the go – they're perfect for keeping children happy and absorbed while you're in a restaurant, waiting rooms, airports, travelling, or at home answering that crucial email, cooking or folding laundry. They are also a really fun and interactive way for you to get involved in your child's learning journey and enjoy some one-on-one time together.
As busy parents ourselves, we know the challenges that parenting brings. We have not removed these challenges by any means, but we are proud to offer our activities as a way to help with some of them. Our activities captivate inquiring little minds, help to prepare children for school and nursery and encourage time away from using screens! They are not only a fun 'distraction'… our activities help them discover new topics as well as develop essential abilities (like fine motor skills and visual perception skills).
They are not crafts (so they can be used over and over again) and they are not everyday toys. We use items that will intrigue your child – and, more importantly, ones that will not stain, glittery or make your home sticky. All of our activities come in their own brightly coloured, waterproof bag. Each one includes a fun activity with all the relevant materials that you need (no need to buy anything else) and an information card. The info card is there for you, to help you offer your child guidance as they play (and develop key skills), don't worry if they don't get it right away – they will get there! Let them lead and explore their own abilities too, children see things differently to how we do, so let them go with it. We have categorised each bag into age ranges, this is just a guideline as they all develop at their own pace.
Why did you start your business?
We started the business as we saw a gap in the market. There were many bloggers who offer downloads of their busy bags, but that meant you had to print them, make them and buy all the bits you needed – and yes fun for some! But as busy Mums we saw a way to make this easier for others. Our bags contain pre-made activities, with all the bits you need, professionally printed cards, professionally designed and illustrated.
We started off small with only 10 bags and now offer over 70 products. We have both always wanted to have our own business and we are so proud of what we have achieved. We love what we do and so happy that in some small way we are helping other parents.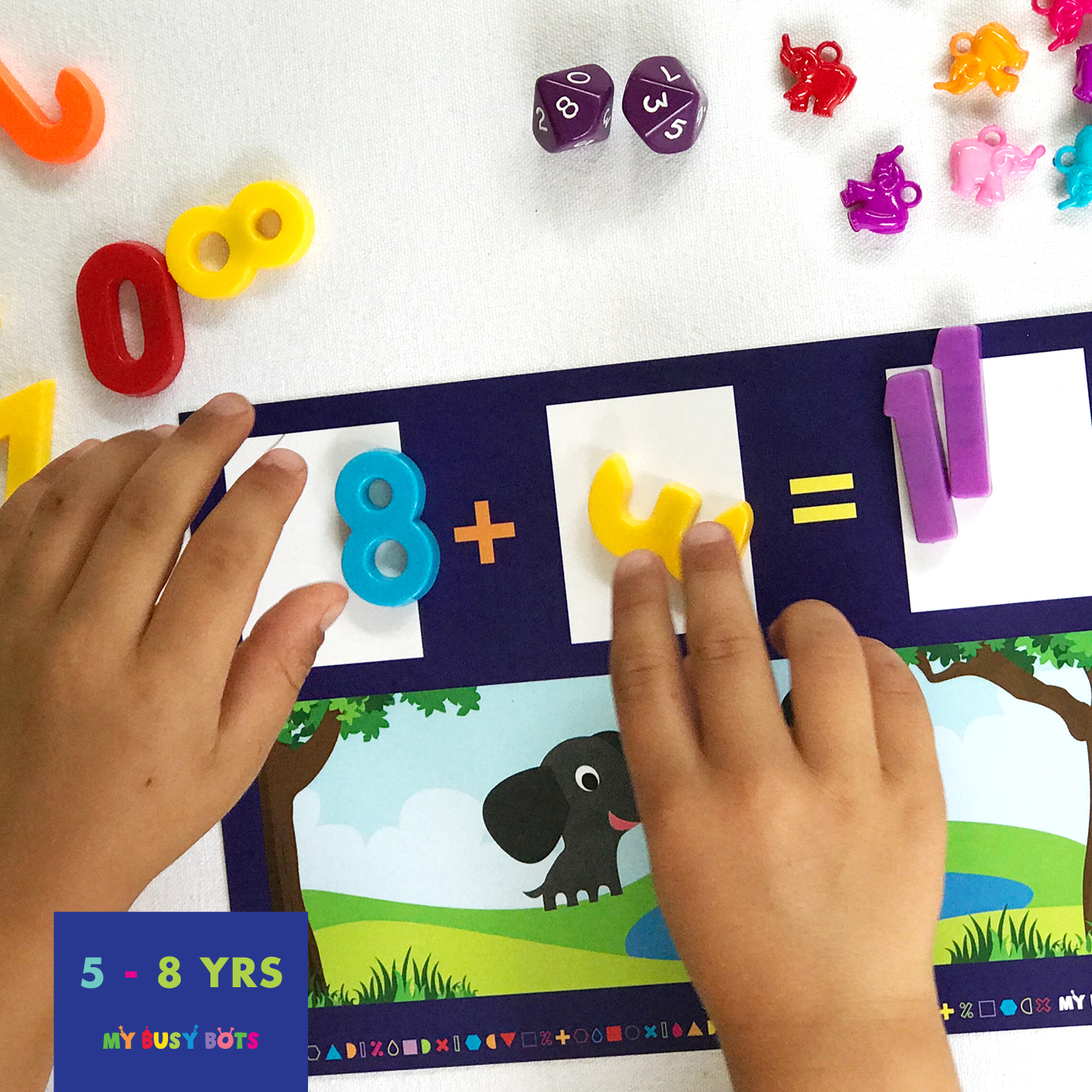 Play Tip
"Be in the moment with them – put your phone away and give them your undivided attention – even if only for a short while! Have fun and let them take the lead with it. If it's an educational activity don't get frustrated if they don't get it right the first time, it will come, just keep encouraging them."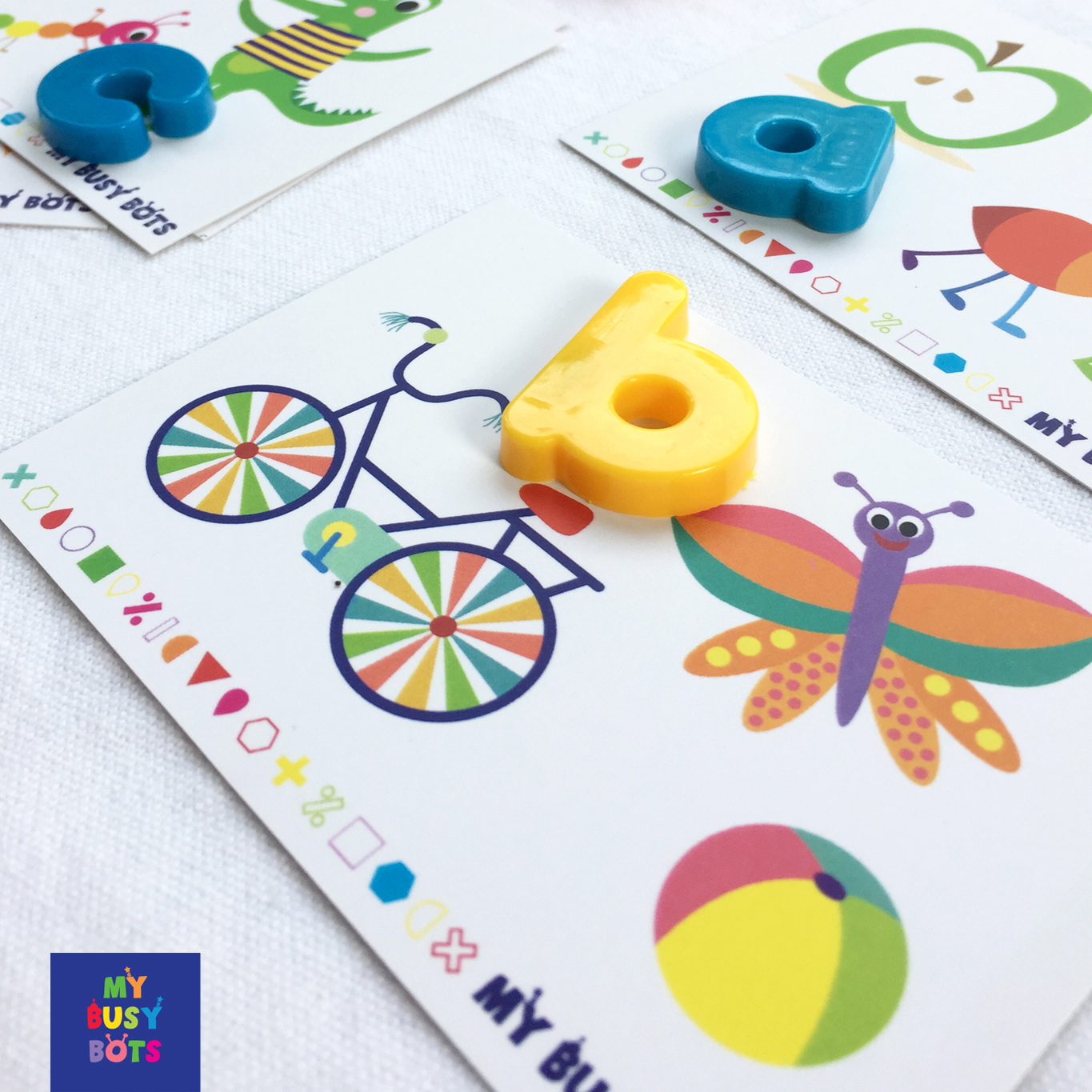 You can find My Busy Bots at the following places:
I love bands from the 90s! Amazing music was made then, so I thought I would share a band or song they liked from the 90s!
Leanne loves music and listens to most genres!
Candice loves music too, but is more partial to rock and indie. Big fan of 90s rock, Blink 182… well too many to share!
Do you have a Playful Business? If so get in touch, I would love to hear from you. You could be feature on our Get Inspired Page and across social media! Just drop me an email, thank you, Michelle